Regular price
$320.00 USD
Regular price
Sale price
$320.00 USD
Unit price
per
Sale
Sold out
Overview
If you're looking for a unique and special way to commemorate your pet, you're in the right place!
I create custom pet portraits that are hand drawn in Procreate and hand foiled by applying a stunning metallic foil finish, which adds a gorgeous and eye-catching shine to the portrait. The portrait will be on white cardstock with one foil color per print.

These portraits are a perfect way to show off your pet's unique personality and style! They also make a perfect gift for yourself or any animal lover in your life. They're great for any occasion - birthdays, holidays, or just as a thoughtful gesture to show your love.

So, if you're ready to add a touch of sparkle to your pet portrait, place your order today and let me create a one-of-a-kind work of art that you'll treasure for years to come!
Preorder
Please preorder your portrait(s). The approximate wait time is up to 4 weeks before I reach your order. If you need the portrait(s) sooner, please let me know and we can work on a rush order for an extra fee.
When I reach your order, I'll message you directly to get the process started. I will need a a few close up photos of the face, and we'll work together to pick a suitable one. 
Turnaround Time
My turnaround time after I reach your order is up to a 2 weeks. If you need the portrait(s) sooner, please let me know and we can work on a rush order for an extra fee.

Each portrait takes several hours to draw, and it will be approved by you before we decide on foil and cardstock colors. I can run different color combinations, if you like.
Larger sizes (11x14 in and 12x14 in) will take an additional 5-7 business days to fulfill.
Number of Subjects
For 8.5x11 inch prints, only one (1) subject per portrait as two or more would result in a huge loss in detail to fit both into the print, given it's smaller size.
For 11x14 inch prints, up to two (2) subjects per print.
For 12x16 inch prints, up to three (3) or four (4) subjects per print.
Each subject is based off of one photo, and will not be a hybrid of different photos (i.e. combing the eyes from one and the nose from another).
For multiple subjects, it may be possible to work off of one photo with the subjects together, depending on the quality of the image and poses.   
What Is Included

This preorder is for the unframed print only, no mat or frame included.
Freebies
1. Link to a timelapse video of the drawing
2. Link to a foil reveal video
3. NFT of the portrait (details)
Options

Custom portraits are printed on white cardstock only with one foil color.
Please refer to my color guide to review the foil colors available.
Shipping and Packaging
Once completed, the print will be shipped to you via a rigid mailer inside a sealed plastic envelope with a cardboard backing to make the envelope very hard to bend.
10% Discount for Additional Portraits
If you purchase 2 or more preorders, the additional portraits are 10% off. Discount is automatically taken off at checkout.
Digital Only
Please contact me if you'd like a digital only drawing (no foil print). 
Cancellation Policy
If you change your mind, you may cancel your preorder at any time up until I reach your preorder.
I will refund 96% of your order cost, due to 4% in nonrefundable transaction fees.
Disclaimers and Agreement
Due to the handmade nature of these portraits, there will be some imperfections.

Artwork copyrights are retained by the Artist (me) and I retain the rights to reproduce the art in the future as well as use the final product for promotion.
By purchasing this preorder, you agree to above terms.
Share
View full details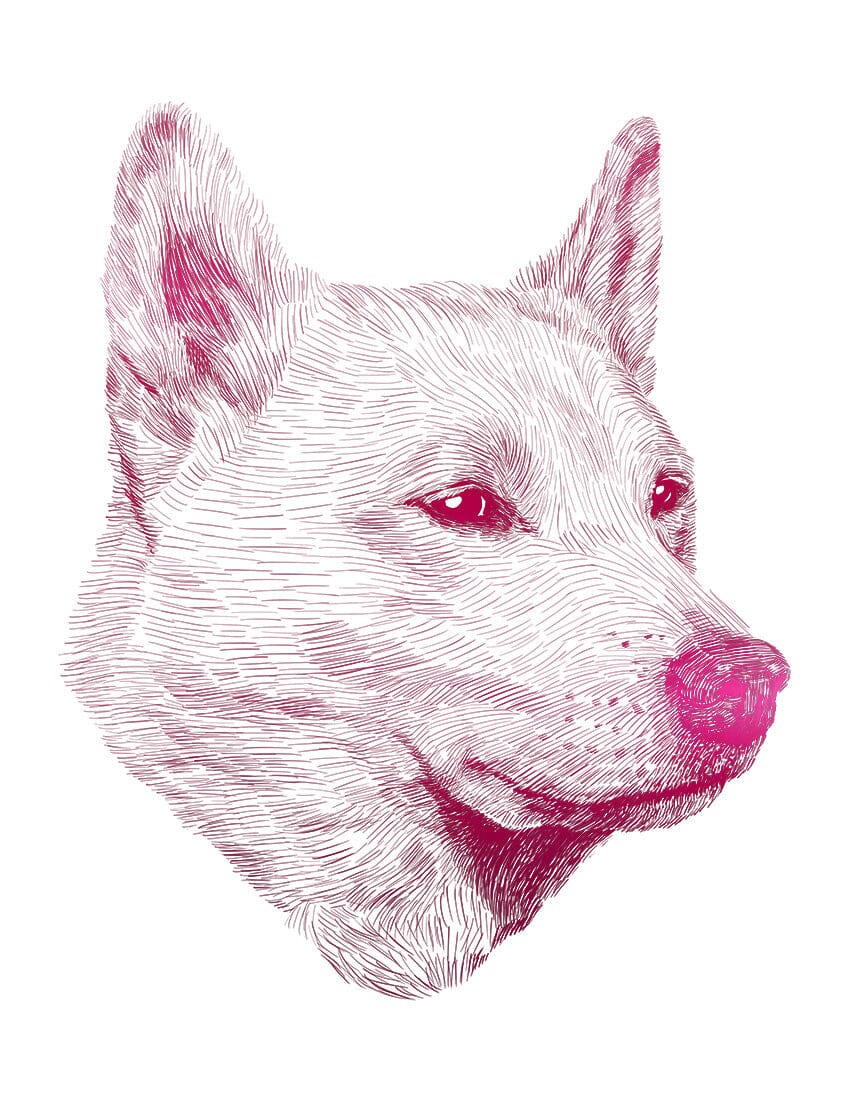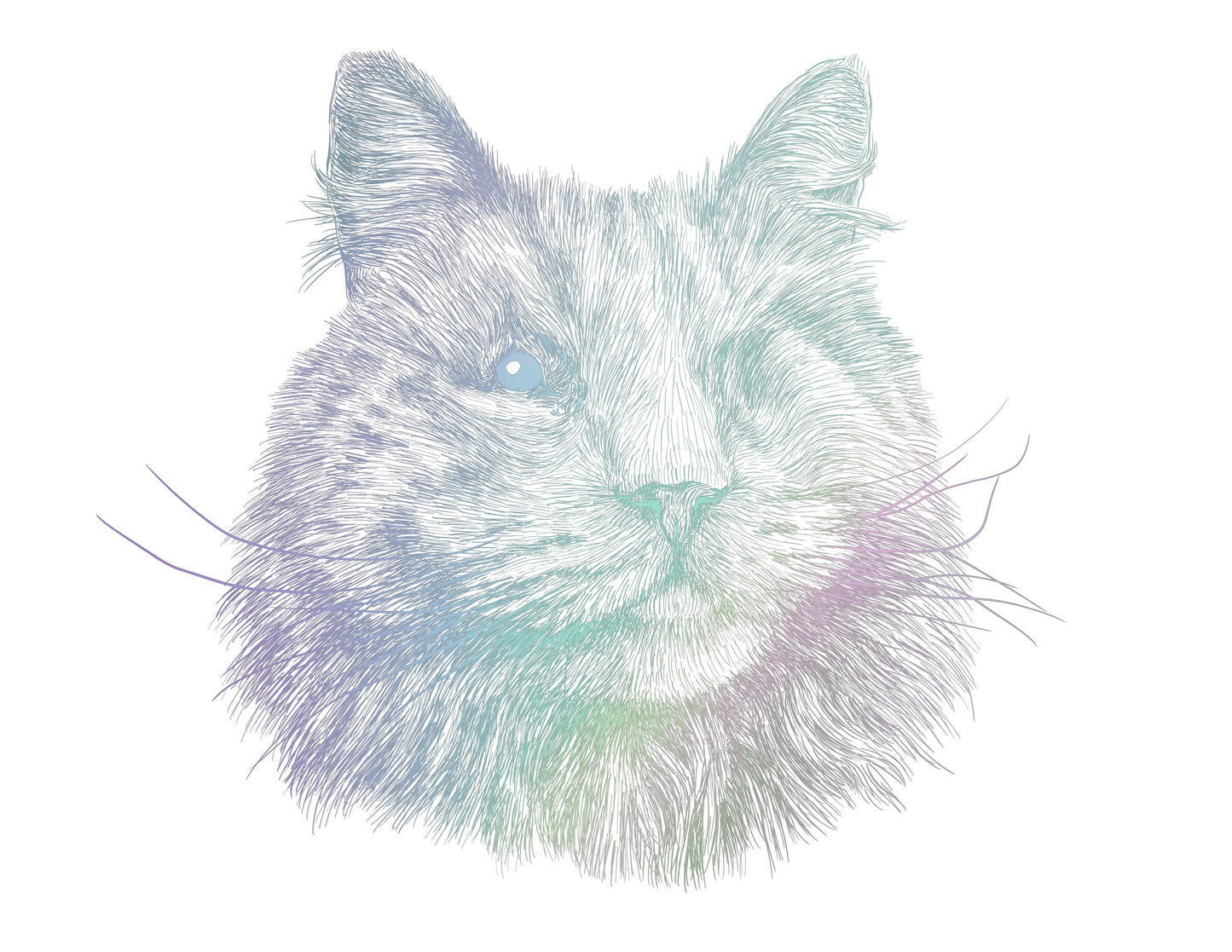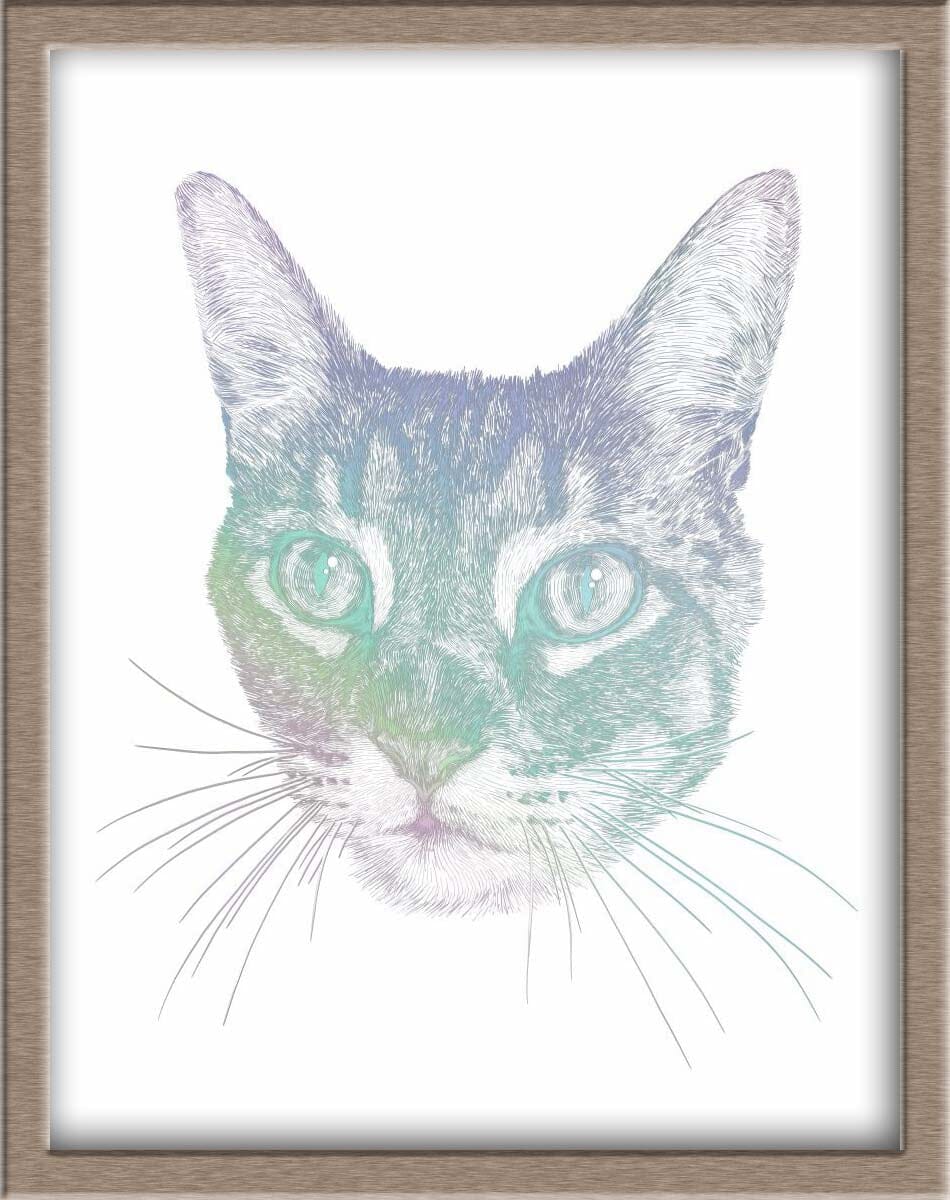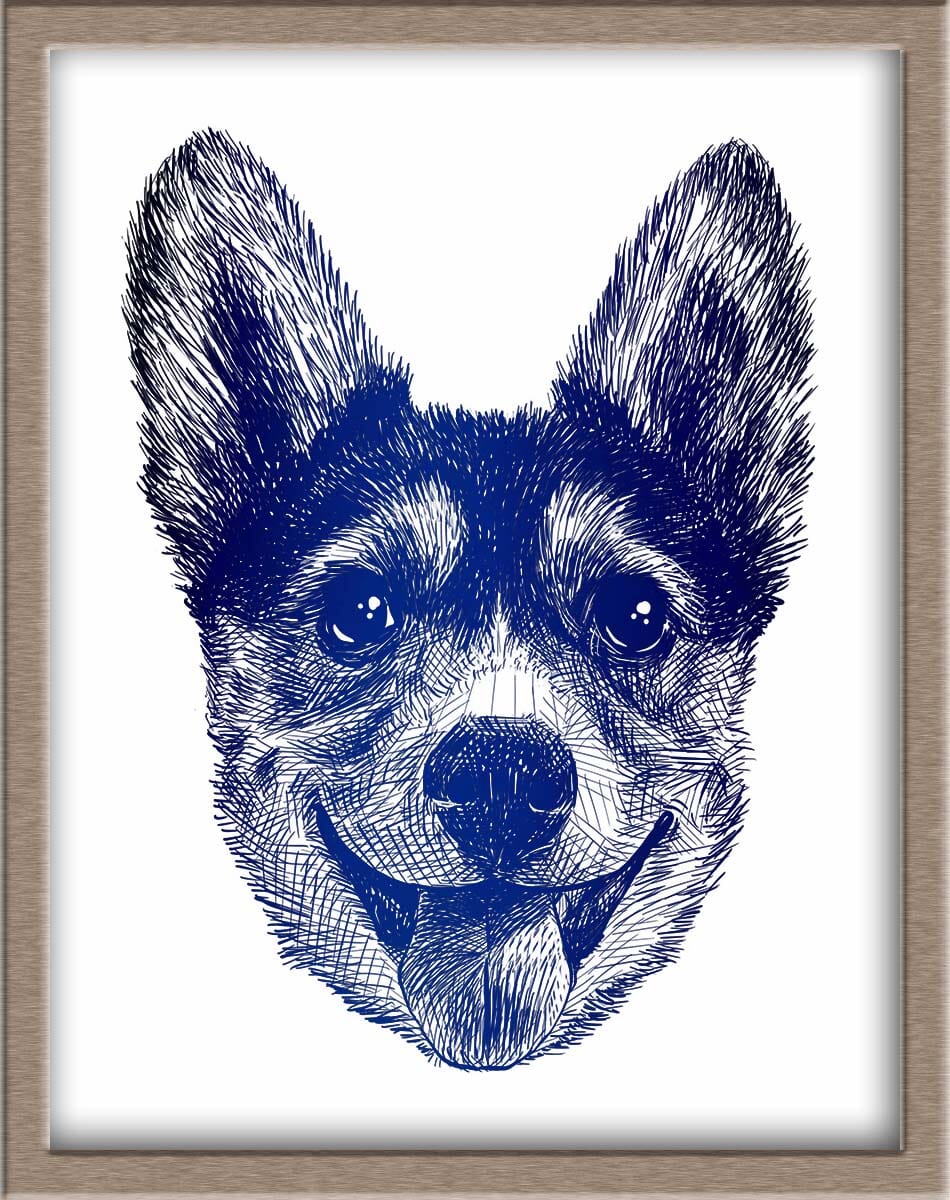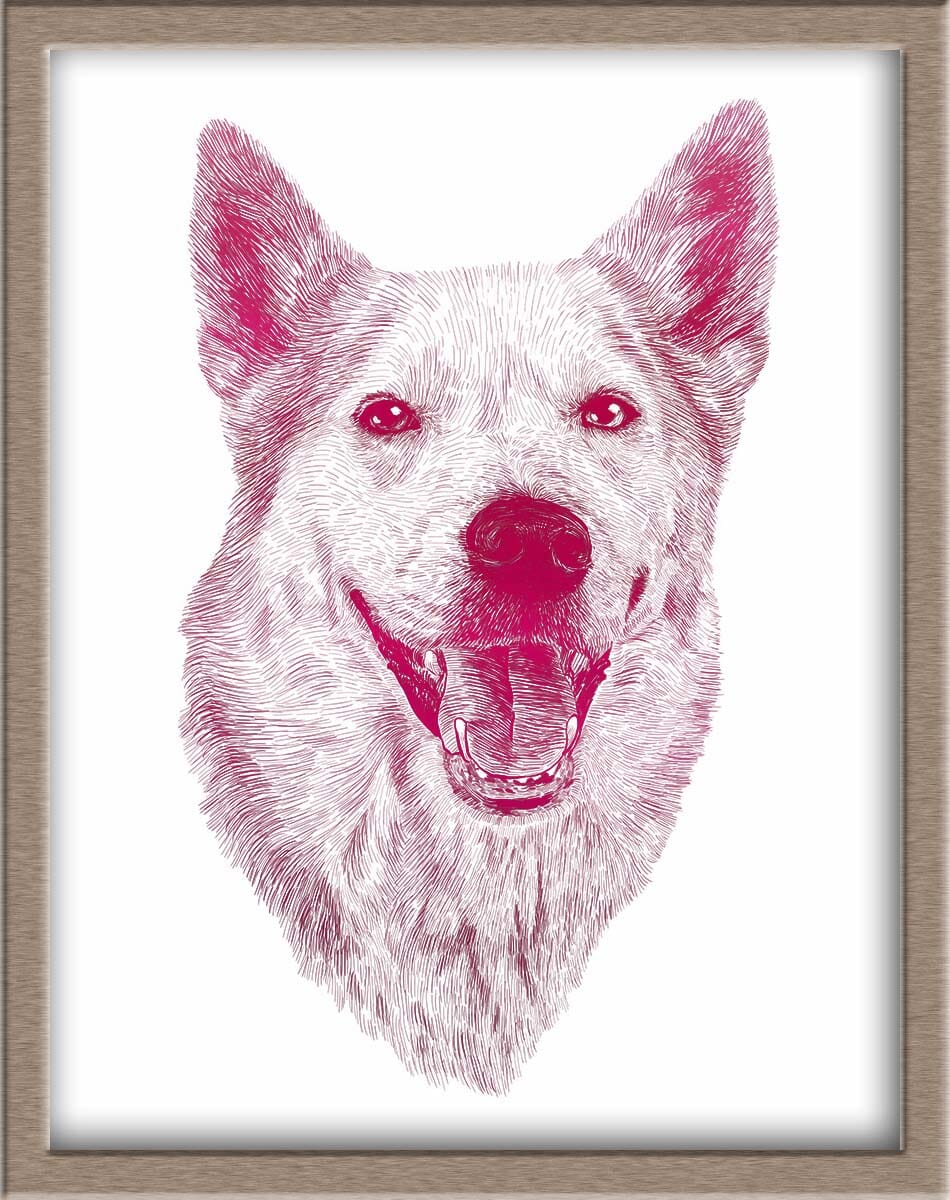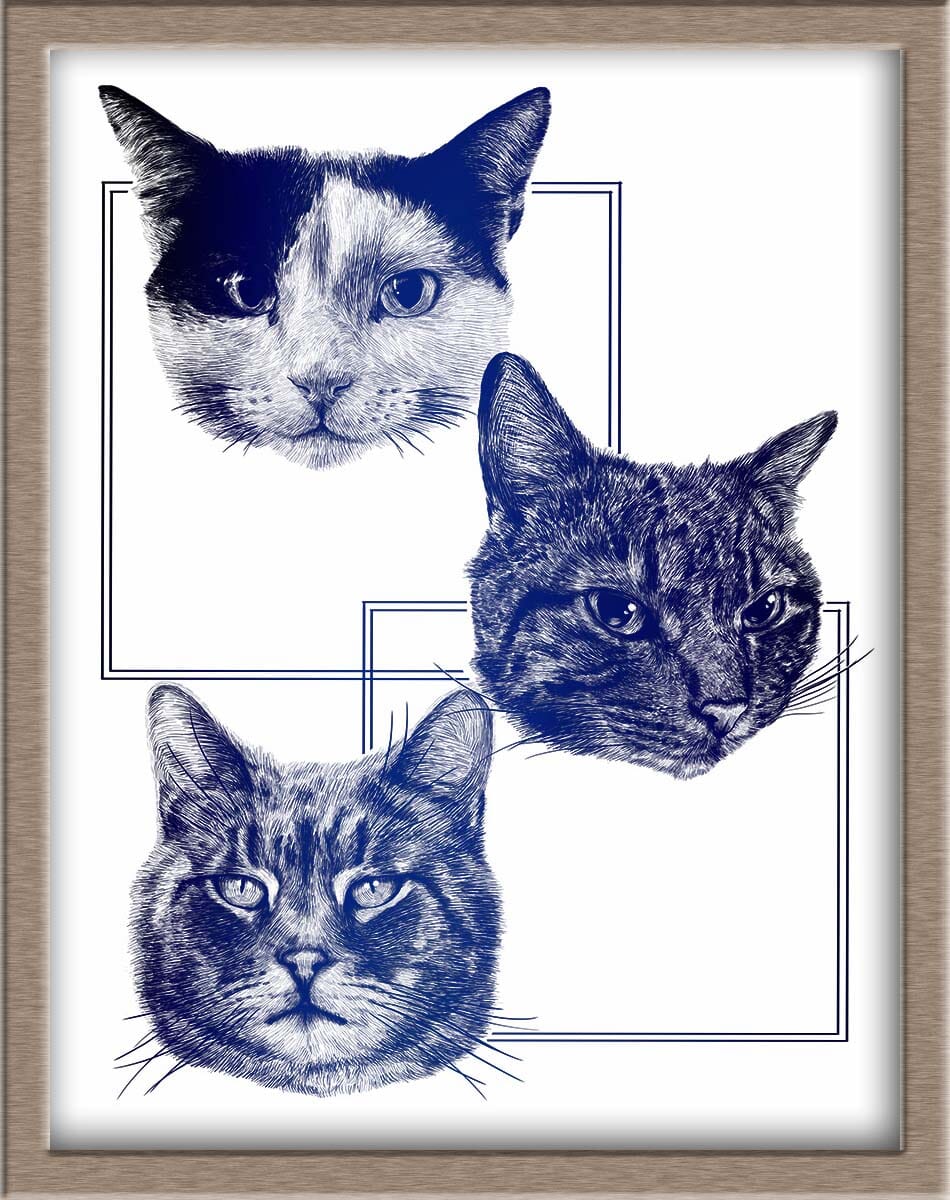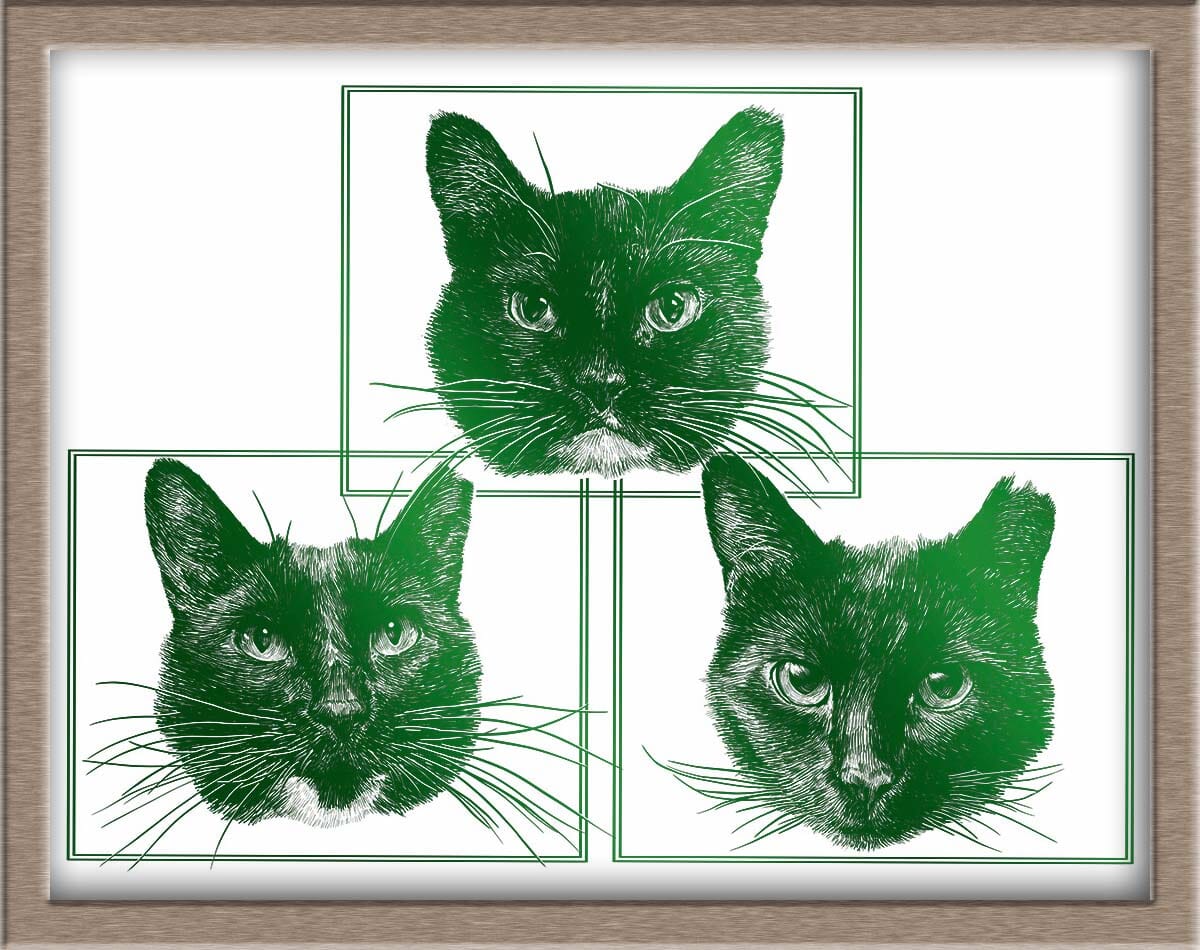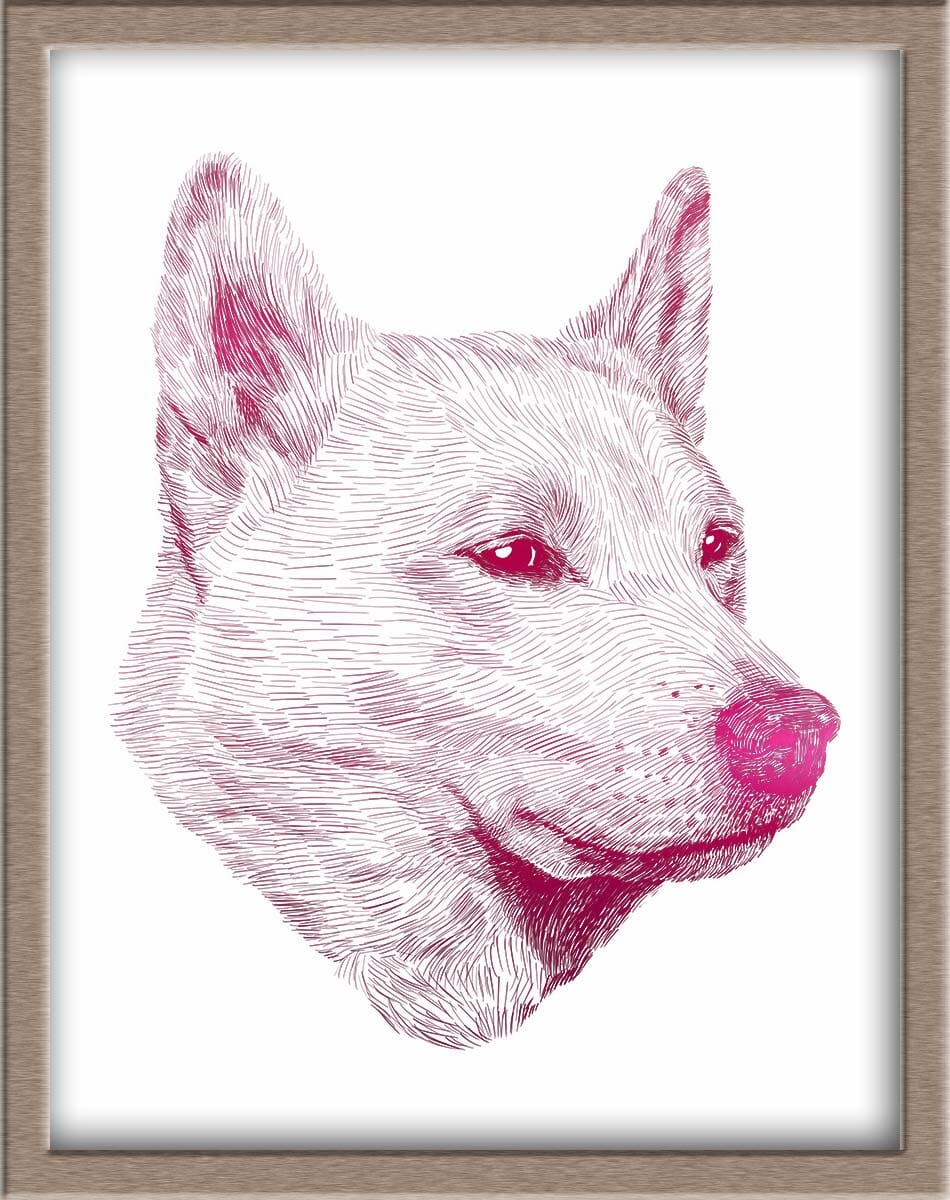 Unexpected gift.
This was a gift for my mother for her dog that passed. Little did we know the thank you card Joy sent was a sloth. We lost my grandmother last September.
My mother cried when she seen Wally, then again when she went to frame him and found Grandma Sloth. Incredible things can happen totally unintentionally.
I can see myself becoming a repeat customer after such a great experience with my first purchase. Excellent customer service and beautifully unique products.
Amazing work!
Had a portrait of a recently passed pet done by Joy. It was beautifully done, thank you so much!
Always Beautiful Work!
I just lost my 5-year-old kitty Pearl Grey and ordered a rainbow holo silver print of her. I was so pleased with the result, and will enjoy looking at this artwork for a long time to come.
Lovely Artwork!
I am a repeat customer, and I love the foil art Joy creates. Her latest creation for me was a beautiful silver portrait of my recently deceased 5-year-old cat, Pearl Grey. Joy captured her face purrfectly, and the portrait is being professionally framed. I will be ordering again!